Pavilions are a versatile addition to a main marquee. Particularly popular as reception drinks stations or bar canopies, they are equally at home as a band stand, chill-out space or creche.
Pavilions are best minimally furnished so as to maximise space under the canopy but all our furnishings can be accommodated in miniature.
Colonnades are covered walkways used to connect marquees to one another. Originally designed to protect guests from the weather whilst moving from a ceremony marquee to the wedding party marquee, they are also perfect for connecting cloakroom tents.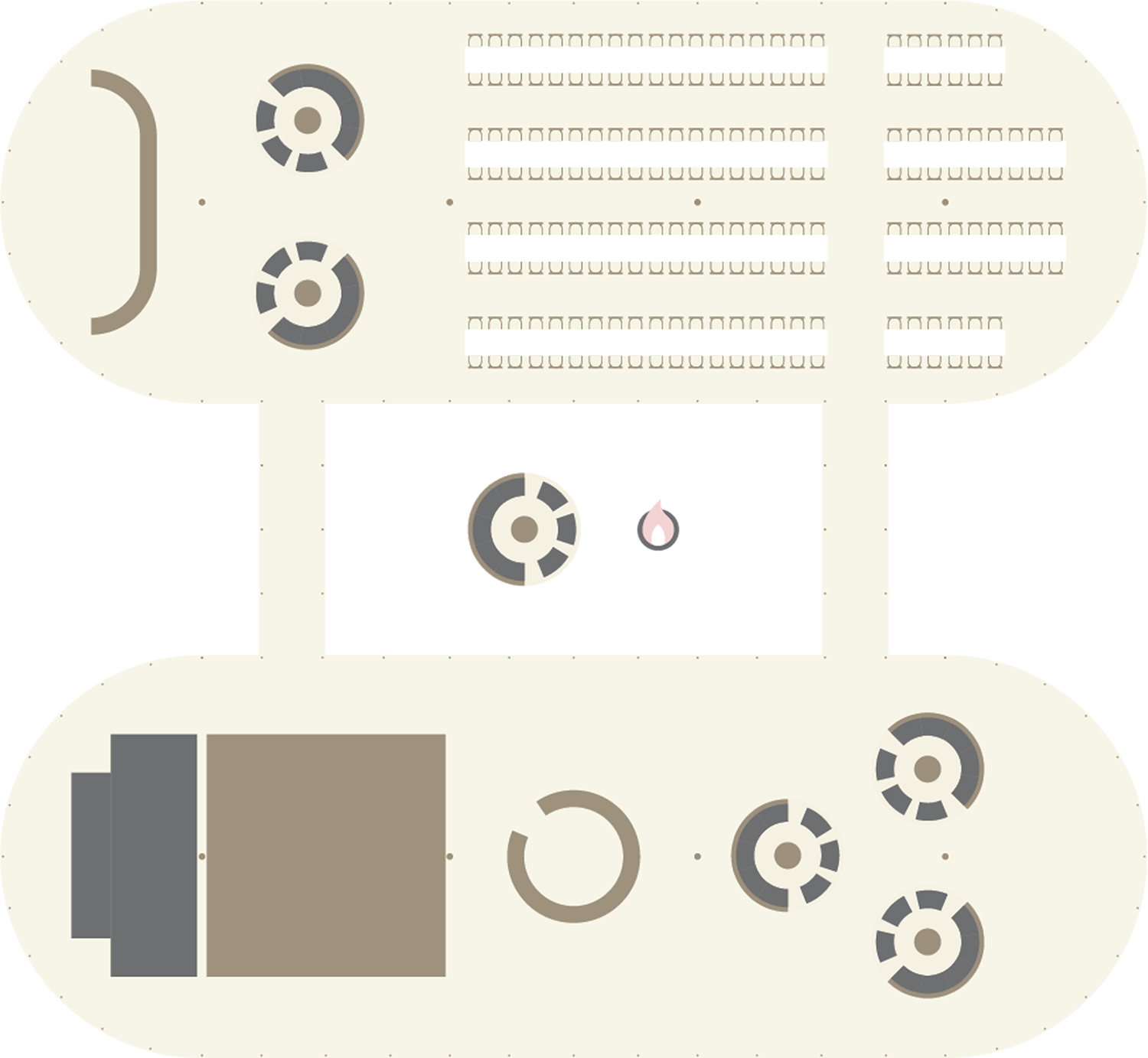 Not very exciting but you may need a catering tent, heater, fridge trailer, generator or loos.