Ever since we began making the best marquees in the world for weddings and events in Yorkshire we've we wanted to share the love of our beautiful canvas pole tents. We we're often asked how can I find a Wills marquee hire near me? Here's how…
We dreamed of creating amazing events across the UK (and beyond!) in a Wills, however we believe that local is best. So whilst Wills continues to provide luxury marquee hire in Yorkshire, we took the decision to partner alongside like minded people to create a certified provider network.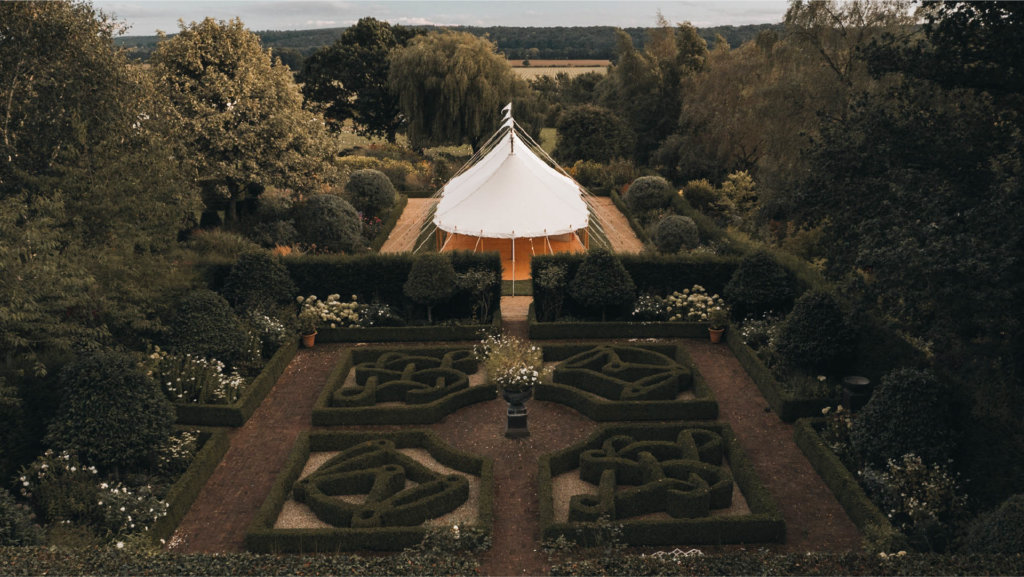 Our Certified Providers:
Each Certified Provider is an independent business. They operate in their own area of the UK, with local knowledge, experience and wedding supplier networks.
We only partner with the best and most passionate individuals, to make sure that every event in a Wills is incredible, no matter where you are.
How do I find a Wills marquee hire near me?
All of our certified providers display the certified provider ribbon…..
……..and provide Wills marquees manufactured by us here in the UK. You can find a Wills marquee near you when you click here.
Wills Marquees – Marquee Hire in Yorkshire, Teeside, County Durham and Northumberland
Handcrafted by us in Britain, every marquee is created to be a magical space for weddings and for celebrating life's milestones. We hire our marquees throughout Yorkshire, Teeside, County Durham and Northumberland.
All of our craftsmen and women care deeply about the materials and methods used throughout the entire process of making a tent. We believe that by selecting the finest materials and combining them with care, skill and workmanship we bring a quality and integrity to our marquees that can never be replicated in mass manufacture.
Green Farm Marquees – Marquee Hire in Derbyshire. Cheshire & Staffordshire
Based in the heart of the Peak District, William and Ashley set up the company in the run up to their own wedding and married in a Wills!
Fiona and David provide luxury canvas and pole tents across the length and breadth of Scotland. As with all our providers, they share a love of the outdoors and outdoor weddings combined with the highest levels of service.
The team at Original Marquees cover Cumbria and parts of Northumberland and Lancashire. Alex, one of the founders, came to the world of events via summer working behind a bar and loved the outdoor lifestyle. Now Original Marquees have a Northern and Southern base.
Peacock and Bow – Marquee Hire in Lincolnshire, Leicester and Cambridgeshire
Terry and Katharine discovered Wills when searching for a marquee for their own wedding and fell in love with their elegance. A few years on they now cover multiple areas offering our marquees in Hertfordshire, Bedfordshire, Cambridgeshire, Northamptonshire Rutland, Leicestershire, Nottinghamshire and Lincolnshire, where they are based.
Covered by Canvas – Marquee Hire in Staffordshire, Shropshire, Midlands
Steve and Richard are a father and son partnership with a vast amount of experience in the event industry and cover the Midlands area.
Original Marquees (South)- Hire in Oxfordshire, Buckinghamshire, Berkshire, Hampshire and Wiltshire
Harry heads up the Southern team at Original Marquees, covering a large area in the South and has extensive marquee and event management experience.
Sail & Peg – Marquee Hire in Kent, Surry, Sussex and East Anglia
Chris and Chloe are based in Kent and now have a base in East Anglia to cover Norfolk again having set up following their own wedding in a Wills.
Wills marquees outside of the UK
Furthermore we don't just supply marquees to providers in the UK, Wills Marquees also has a growing international presence. We are delighted to have providers currently in Jersey, Dublin, Austria, Uruguay, and Australia.
A small family business based in the beautiful St Ouen. Nigel discovered Wills when he was looking for a new pole marquee addition to his existing frame marquee offering.
Lance and Alex are based in a beautiful marquee wedding venue and also offer marquee hire around the Dublin area.
Johannes and Anna also got married in a Wills marquee at their beautiful wedding venue. They now offer Wills throughout Austria.
Roberto and Patricia are very experienced Architects. They also operate a tent rental business operating in Montevideo and wanted a new addition to their current offering.
Our newest provider is our furthest away! Alex and Alex will tying the knot in a Wills and are setting up just outside of Sydney.
Not in an area covered here? No problem, all partners work collaboratively to provide full coverage of the UK.  If you're looking to hire a marquee in Yorkshire, Teesside or Northumberland please get in touch or have a look at A Guide to Planning A Marquee Wedding for more wedding marquee hire info.
We also love special international projects – we like to think that anything is possible!
If you're interested in becoming a certified provider. Get in touch here